ACO Residential Stormwater Drainage
If rainwater is not properly diverted, it can cause structural damage inside and outside the residence.
ACO offers various drainage solutions for residential rainwater applications. The range includes stainless steel channels and point drains for balconies, Polymer concrete channels for high strength applications, PP-PE channels and grates for landscaping.
---
ACO Euroline polymer concrete channel range
ACO Self Channel - high strength domestic and residential water drainage systems.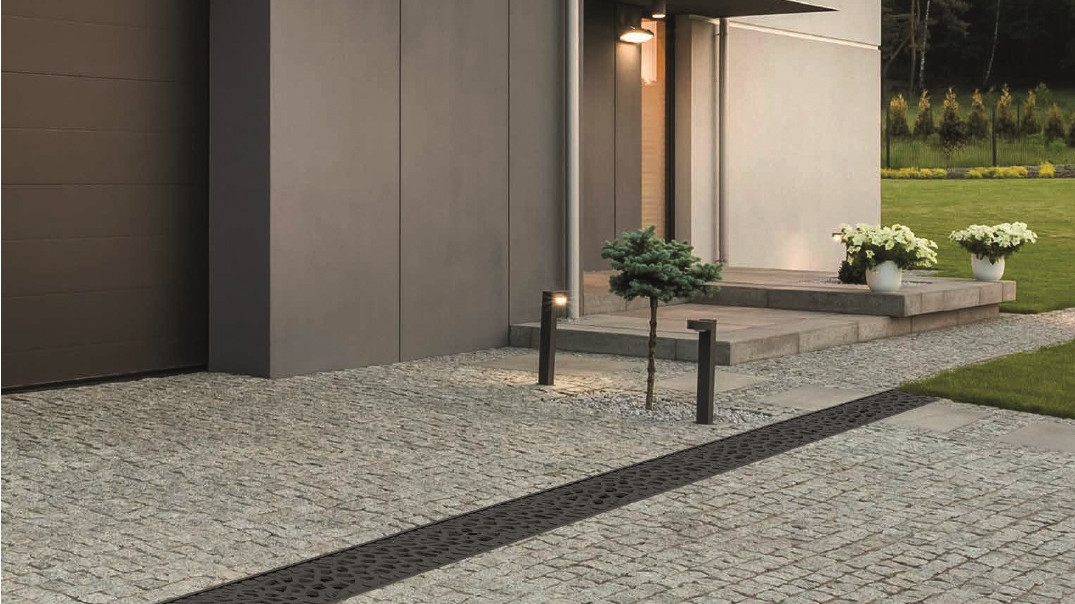 With the ACO Euroline Self system, ACO provides drainage channels for all types of terrain and the most varied requirements. One channel for any requirement with a range of grating designs to suit any design need, makes this range a perfect solution for the residential market.
---
ACO plastic channel solution
MUFLE 4ALL Plastic channel with grating is the ENTRY LEVEL channel produced by MufleSystem, equipped with all the features necessary to obtain safe and efficient drainage.
The smooth and waterproof surface, the lightness, the special compact geometry and the guaranteed performances for the load classes A15 and B125, are the main features that make the MUFLE 4ALL Plastic channel with grating unique in its kind.
The gratings are fixed to the channel through a mechanical system with hooks, that do not require the use of bolts or nuts or special tools; an innovation that definitely simplifies the most traditional fixing systems.
The different models of MUFLE 4ALL Plastic channel with grating can all claim of being CE marked, answering in this way to all the requirements of the European reference standard EN1433.
Typical applications
Green areas
Pedestrian areas and cycle paths
Terraces